Exhibition in Ulm – A Refugee Dialogue

The City of Ulm designed a poster exhibition based on my graphic recordings.
The 5 poster compositions  inspire all visitors to participate and speak up.
The visual protocols have been recorded during a workshop – with lately arrived citizens and established citizens – about their ideas of living together in Ulm.
Gabriele Stautner and Frauke Vieregg enhanced the graphic recordings to wonderful posters.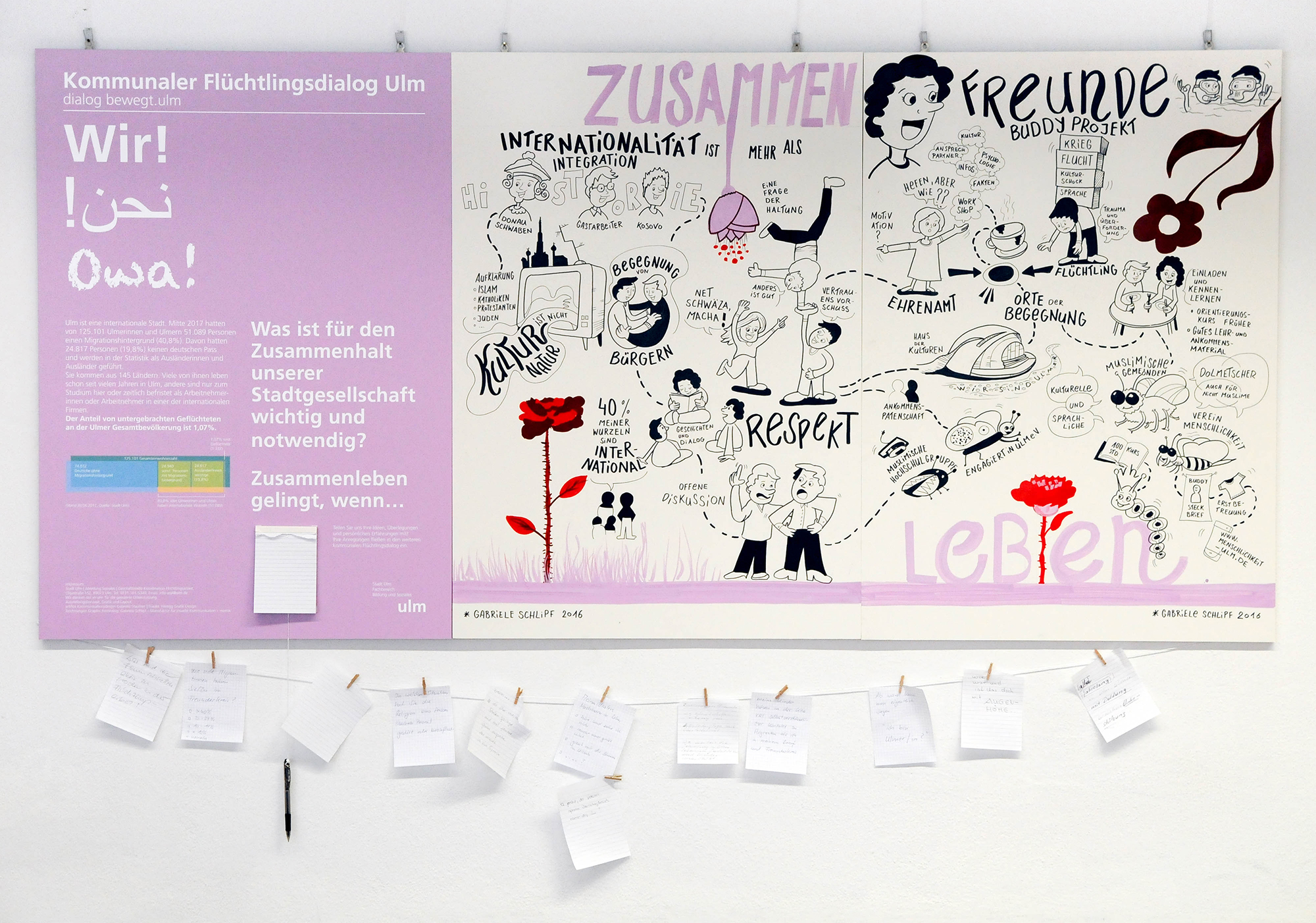 Opening Exhibition – A Refugee Dialogue:
Friday 6th of October 2017, 6 pm
EinsteinHaus, Club Orange
Introduction: Mayor Iris Mann, City of Ulm
Lecture: Gari Pavkovoc
Ulmer Volkshochschule in Cooperation with Stadt Ulm, Fachbereich Bildung und Soziales and Koordinierungsstelle Internationale Stadt Ulm